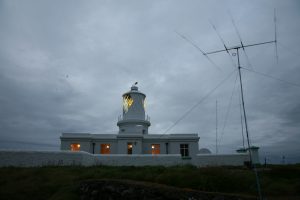 This weekend sees the annual International Lighthouse & Lightship Weekend, something that is close to mine and the Strumble Head Amateur Radio Klub's hearts. This is where SHARK started and is where we get our name from.
The object of the weekend is to work as many lighthouses or lightships that are on the air, or to have more fun get to a lighthouse and activate it. We were very lucky with Strumble Head Lighthouse in the fact that we were allowed to set up our kit actually in the lighthouse and having our antenna on the helicopter landing pad. It was a hard slog up to the light with all our kit, but well worth it for the fun and camaraderie we have as friends.
You don't have to be in the lighthouse to count as activating it, as long as you are at or adjacent to the lighthouse and can see the lighthouse from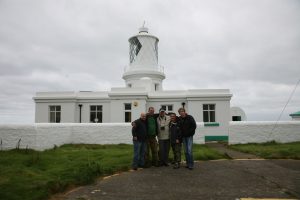 your position. All details are in the link above (click on the bold ILLW) and go have fun on the radio. I will be chasing them from home this year, but we may be active from a new one next year.