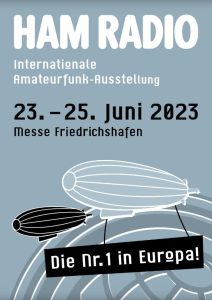 So Friedrichshafen 2022 was a great success, and I am already booking for next year. Plenty of photo's taken which will be up in my gallery next week. The place itself is so clean and tidy, the company was even better.
It was a pleasure to make new friends, and meet old friends that have not been seen for a number of years. The show itself was more than I expected, even though it was smaller than previous years. Hopefully Friedrichshafen 2023 will be back to normal and will have more people in attendance.
Can definitely recommend a visit if you have never been.