This coming bank holiday here in the I will be attending and volunteering at the Midlands Air Festival. Not only is it for aircraft, mostly historical types, but also hot air balloons. It is held in the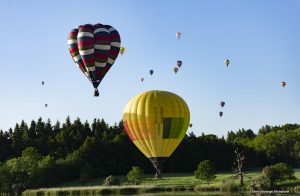 beautiful setting of Ragley Hall, Alcester – Not too far from Stratford upon Avon.
The balloons fly early morning and in the evening so we are hoping for good weather, well not just for balloons but also all the other aircraft there, especially for the photographic opportunities. We are also happy to be the first air show that the great Red Arrows will be attending and displaying at, will look strange as they only have 7 aircraft displaying this year but I guess they will still be excellent and thrill the crowds. Also the Catalina and Sally B are displaying so 2 of my favourite historic aircraft to try and get some good images of – along with the RAF's Battle of Britain Memorial Flight.
I will be uploading my photo's as soon as I get home into a gallery for them.